About Our Practice
White Salmon Eyecare has been providing comprehensive eye care to the Columbia River Gorge for more than 75 years. Dr. Alex and his team utilize the latest technology and techniques to ensure your eyes are in great health and you're seeing your best. Dr. Alex goes beyond measuring your prescription by providing full eye health checks and managing a broad range of eye diseases. He values getting to know his patients and their unique visual needs, whether you spend your time in front of a computer most days or up in the mountains biking, hiking, or skiing. Dr. Alex and his eyecare team can get you setup with quality glasses and contacts to have you seeing your best while enjoying the Gorge.
Our opticians have many years of hands-on training and our licensed optician has over 30 years of experience. They can help you select, repair, and adjust your frames, as well as assist you in understanding your glasses and contact lens options.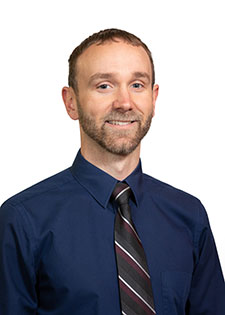 Dr. Alex Baldwin
Dr. Alex Baldwin grew up in Yamhill, OR and completed a tour in Iraq as an engineer with the Oregon Army National Guard. He earned a Bachelors in Biology at Western Oregon University and then went on to receive his doctorate at Pacific University College of Optometry. Dr. Baldwin offers comprehensive primary care optometry for all ages including comprehensive medical eye care services, including pre and post-operative care for refractive and cataract surgery as well as treatment for eye infections, glaucoma, and dry eye. Since moving to White Salmon in 2014, Dr. Alex has become active in the community and enjoys the small town atmosphere and all that the Gorge has to offer. When away from work, he and his wife enjoy mountain biking, gardening and spending time with their animals. He feels blessed having the opportunity to live and work in such a wonderful community.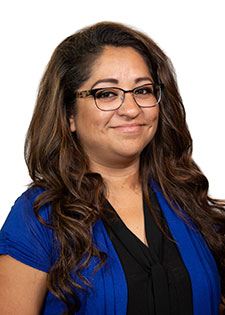 Maria
Maria is the friendly face at the front desk who is always ready to greet you with a warm smile. She has been a part of the White Salmon Eyecare family since 2005. In addition to managing the front desk, Maria helps in the optical and her bilingual skills are a big asset to our practice. Maria and her family are long-time residents of White Salmon and are very involved with school activities in Trout Lake where her children attend. Maria enjoys traveling to Mexico to visit family, shopping, and spending time with her family.
Darrell
Darrell first became licensed as an optician in 1992 and is an expert at helping patients choose the best frame and lens combination to meet their individual needs. He also works behind the scenes running our in-house lab, edging lenses, placing and processing orders. He loves the satisfaction he gets from helping people see better and look great in their new frame selection. Darrell was born and raised in the Columbia Gorge and is a graduate of Stevenson High School. He enjoys traveling with his wife Amanda. Darrell's hobbies include skiing, hiking, camping, and windsurfing.