Optometric Services
White Salmon Eyecare is a comprehensive optometry office offering services to all ages that range from emergency eye care, comprehensive eye exams, and contact lens fittings, to pre- and post-operative surgical care.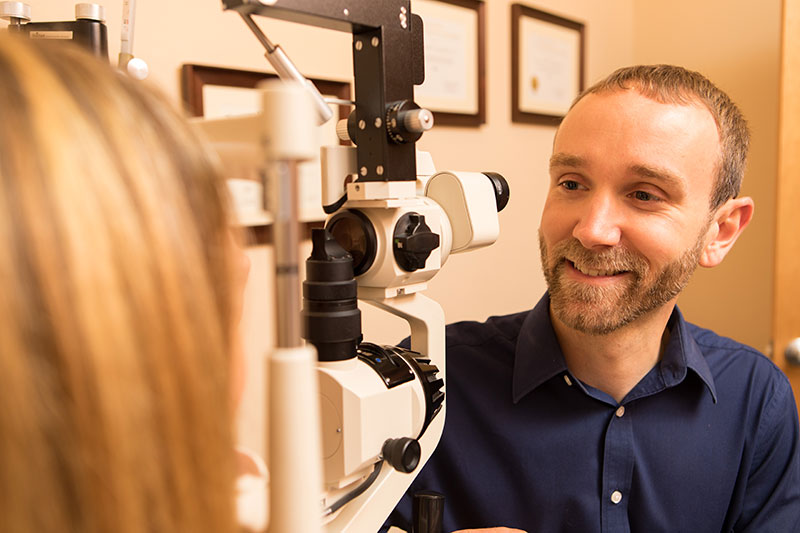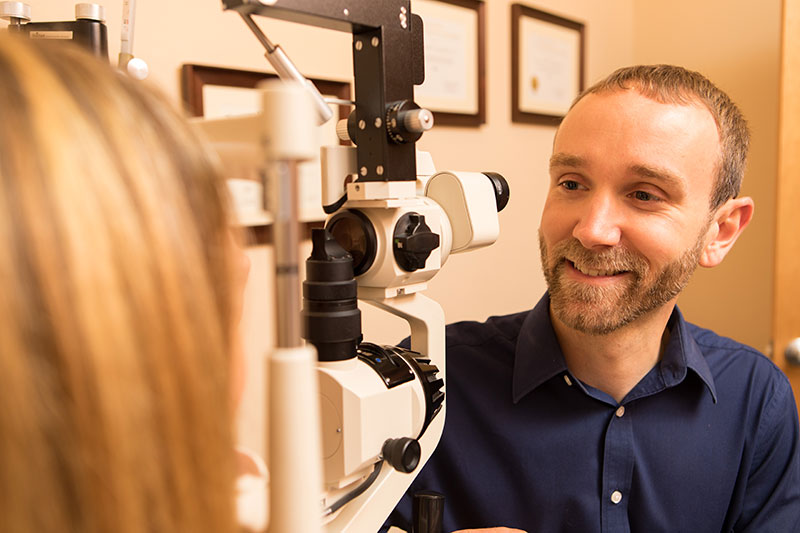 Services Offered:
Comprehensive eye exams
Contact lens fittings
Diagnosis and treatment of eye disease
Specialized testing and care for cataracts, glaucoma, and others
Pre- and post-operative care for eye disease
Eye emergencies
Foreign object removal
Eyeglass and contact lens prescriptions
Prescription sunglasses
Frame repairs
Bilingual staff
Comprehensive Exams
At White Salmon Eyecare, we believe that annual eye and vision examinations are an important part of preventive health care. Many eye and vision problems have no obvious signs or symptoms. As a result, individuals are often unaware that problems exist. Early diagnosis and treatment of eye and vision problems are important for maintaining good vision and eye health, and when possible, preventing vision loss. In addition to receiving an eyeglass prescription at the completion of the examination, Dr. Alex will diagnose and discuss with you the nature of any visual or eye health problems found and explain available treatment options.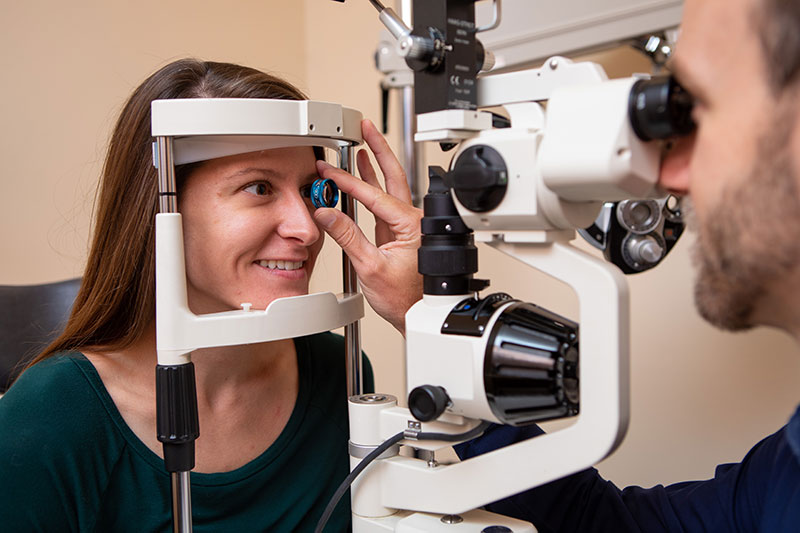 Comprehensive eye exams may include:
Testing visual acuity or refractive error
Pupil evaluation with or without dilation
Examination of peripheral visual field
Color vision testing
Analysis of the visual systems
Examination of the external parts of the eye
Intraocular pressure measurement
Examination of the health of the entire eye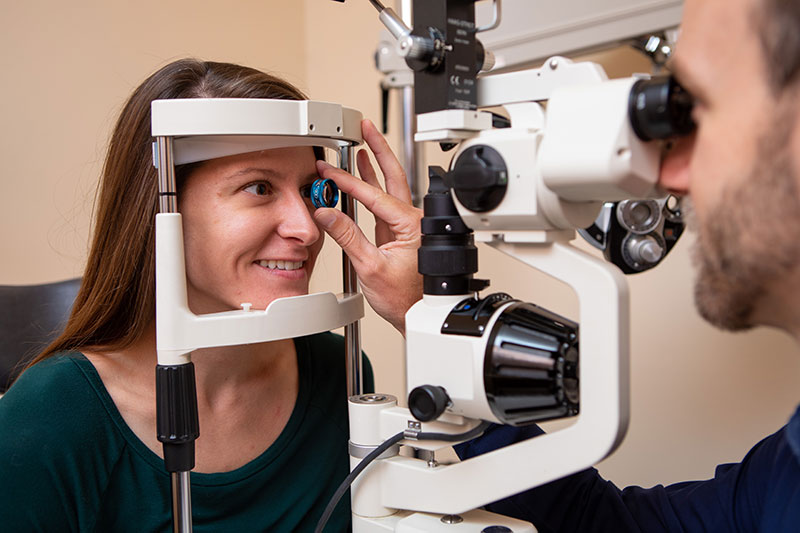 Medical Eye Exams
At White Salmon Eyecare we treat all types of medical eye problems. A few of these include eye infections, cataracts, dry eyes, macular degeneration, glaucoma, and removing foreign material from the surface of the eye. Dr. Alex also performs diabetic eye exams, plaquenil testing, and post-stroke vision evaluations.
When the treatment requires surgery, Dr. Alex offers pre and post-operative care for refractive (LASIK and PRK) surgeries, cataract, and eyelid surgeries. Dr. Alex only works with the best surgeons so you can rest easy knowing he will connect you with the best surgeon for your specific requirement.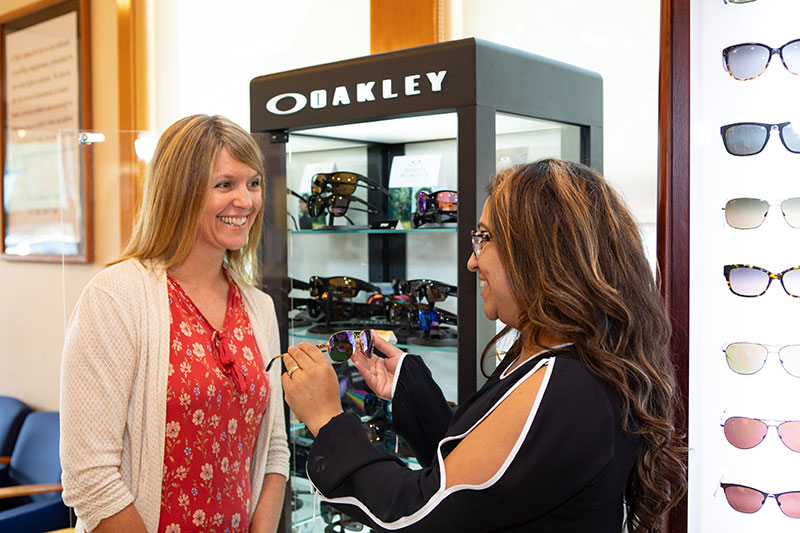 Eyeglasses
We have a full optical with an extensive selection of eyeglass and sunglass frames to choose from. Whatever your style, whatever your face shape, we have frames for you. We carry designer frames in a wide array of shapes, sizes, colors, and prices. And if you're looking for prescription sunglasses we can make those as well.
Our opticians have over 40 years combined experience and continually renew their training to ensure they are up to date on the lastest lens and frame products. Our opticians can help you select, repair, and adjust your frames, as well as assist you in understanding your lens options and insurance benefits.
Come by anytime to browse our great collection of eyeglass and sunglass frames, no appointment necessary!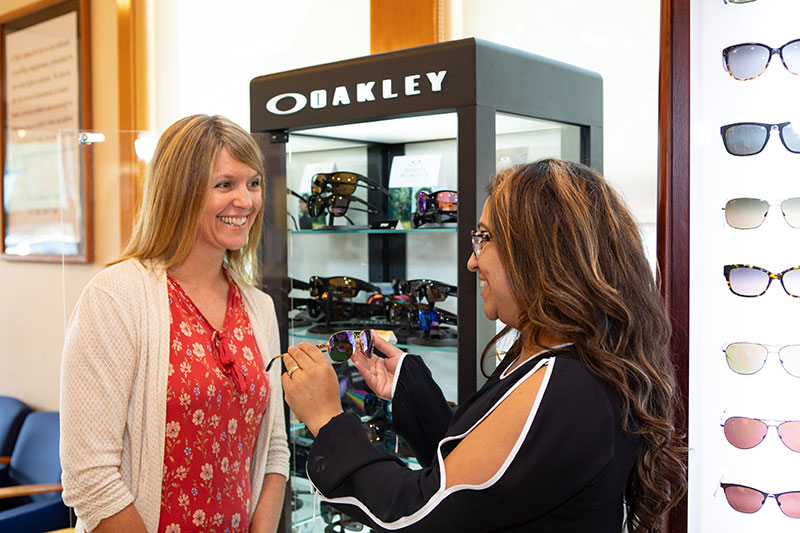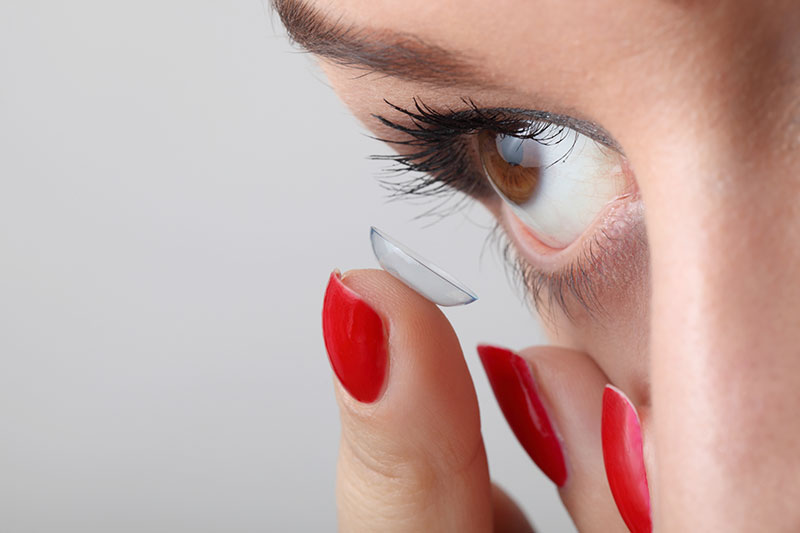 Contact Lenses
Every contact lens wearer needs to have a contact lens evaluation on an annual basis. A contact lens is a medical device. For this reason, a contact lens evaluation is performed for all first time wearers and existing contact lens wearers. This evaluation will ensure proper fit and alignment of gas permeable and soft contact lenses. In particular, the doctor will assess whether the contact lens is possibly damaging the cornea and surrounding ocular surface.
Due to advancements in technology, most contacts lenses prescribed today are disposable contacts. Disposable contacts may last 1-day, 2-weeks or 1-month. Disposable contacts reduce the risk of infections, promote breathability, enhance comfort, and decrease dryness.